Contribute to furthering advancements in esophageal diseases treatments! Submit your abstracts to #ISDE2023 and share your research on the world stage. Check out the Abstract Sub...
Read More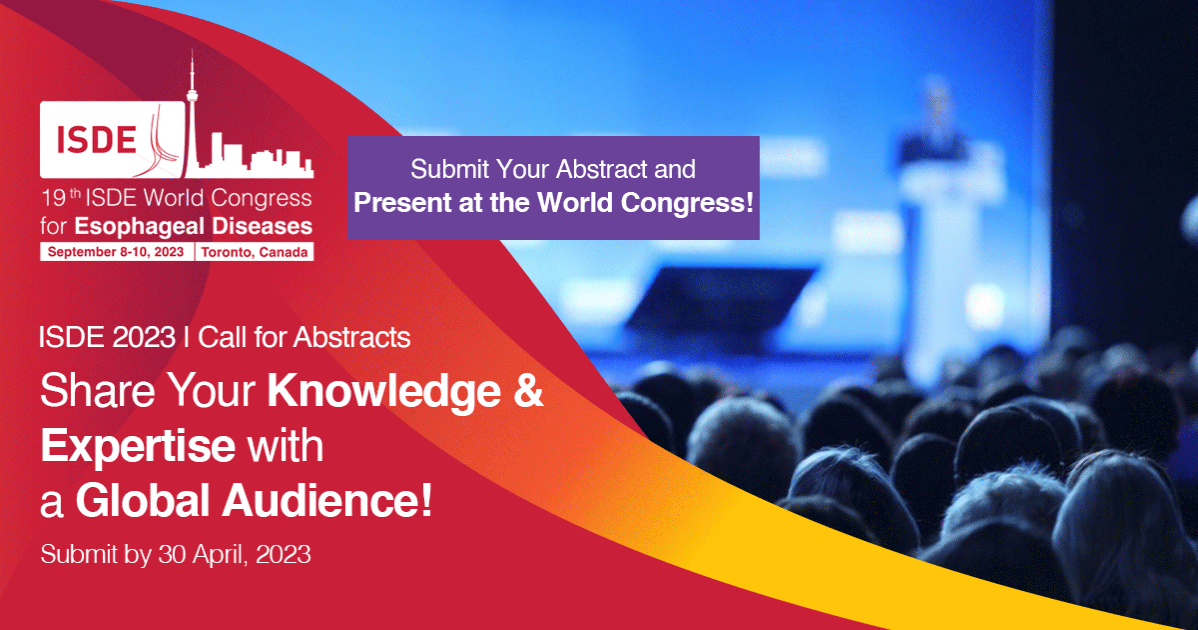 RT @DrDavidSLiu: Great to see this published in Ann Surg by our group, meta analysis of 24000+ pt: postop chemoprophylaxis reduces bleeding…
Read More
Dear Colleagues,
Despite the hurdles that ISDE needed to overcome for the ISDE 2020 meeting due to COVID-19, the ISDE full virtual Congress in 2021 was a great success! Over 550 participants and speakers representing 50+ countries, attended and contributed to this meeting. The Congress covered wide-ranging subjects, from discussions about surgical cases to the elucidation of fundamental molecular mechanisms for developing novel therapies, to name just a few.
It is the ambition of the ISDE to maintain and even further increase diversity within the Society in the broadest sense of the word. For the upcoming Congress, ISDE aims to attract stakeholders from all disciplines, who can contribute to better understanding, resolving, and sharing of the knowledge of the diseases of the esophagus. It is therefore a great honor to invite gastroenterologists, surgeons, oncologists, pathologists, biologists, nurses, patient representatives, and industries to this 18th ISDE Congress.
We were looking forward to having the Congress take place in beautiful Japan. Tokyo has all the ingredients to make this gathering a great success. It is regarded as the economic center of the Asia Pacific region, with the highest standards in terms of culture, food, infrastructure, and facilities.
Given the direct implications of travel restrictions and ultimately for the well-being of the ISDE community, we believe moving to a virtual-only format is the best solution. The transition from hybrid to virtual allows for an equally exciting, content rich, network driven, and safe opportunity for community connection and learning.
Looking forward to seeing you on the virtual platform!